Young Legends Plus (YLP) U7-U8

---
INTRODUCTION
PROGRAM DETAILS
Serving as a bridge to the Future Manitou's Academy, our Young Legends Plus program provides addition opportunities for age-appropriate competition, increased time in play, and practice activities in age group pools. Players are placed in team groups prior to participation in jamboree.
The Young Legends Plus helps players to transition to our Future Manitou's Academy and provides boys and girls who are passionate about soccer and desire to continue playing at older ages additional time playing and developing their soccer skills. Competing against other clubs within scheduled Jamborees provide players with the opportunity to test their skills.
All Young Legends Plus sessions are conducted by members of the Manitou FC Coaching Staff. These coaches are experienced members of our coaching staff who are exceptional coach-educators working with this age of player. Jamborees feature games of 5v5 (includes GK). As possible, games are completed within a two-hour window. Referees are provided.
Program Access: Players enrolled in Young Legends Plus are permitted and encouraged to register for any of the following Young Legends programs: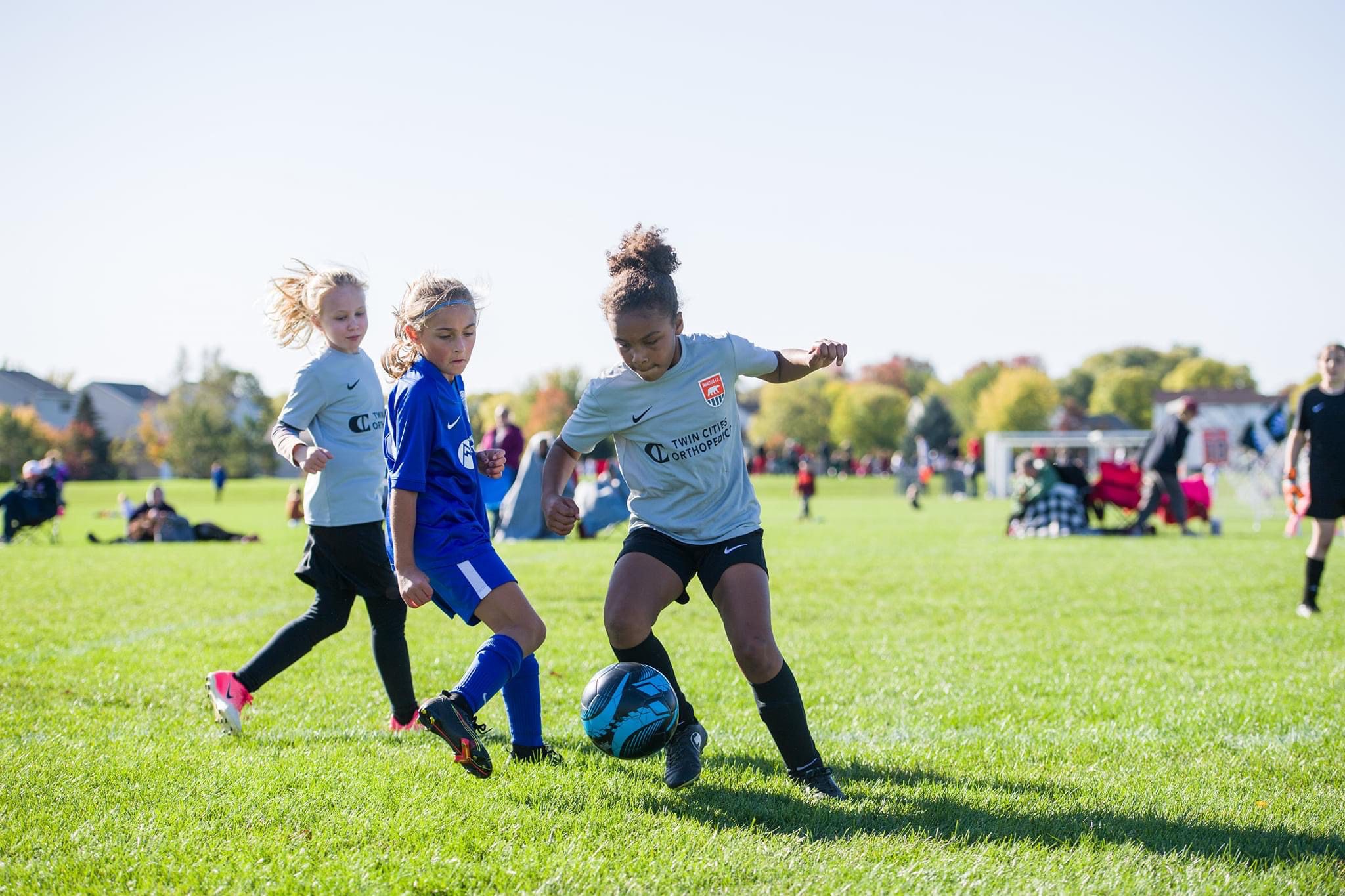 Spring 2024 U7 – U8 Boys & Girls
Birth Years: 2017 – 2016
Training Location: Polar Lakes Park (1280 Hammond Rd, White Bear Township MN)
Training Days & Times: Tuesdays: 6pm – 7pm; Saturdays: 9am – 10am
Calendar Dates of Training: 4/30, 5/4, 5/7, 5/11, 5/14, 5/18, 5/21, 6/4, 6/8, 6/11, 6/15, 6/18, 6/22.
Jamborees Dates: TBD by TCSL
Price: $155
Coaching Provided By: MFC Staff Coaches
Fall 2024 U7 – U8 Boys & Girls
Birth Years: 2018 – 2017
Training Location: Polar Lakes Park (1280 Hammond Rd, White Bear Township MN, 55110)
Training Days: Tuesdays: 6pm – 7pm; Thursdays: 6pm – 7pm
Calendar Dates of Training: 8/29, 9/3, 9/5, 9/10, 9/12, 9/17, 9/19, 9/23, 9/26, 10/1, 10/3, 10/
Jamborees Dates: TBD by TCSL
Price: $150
Coaching Provided By: MFC Staff Coaches